Throughout most of history an individual's growth and development was experienced within a community. Life-stage transitions and developmental tasks were supported and modeled by others who had travelled similar paths. Modern life has lost much of this connection, and individuals can find themselves feeling lost, confused, disoriented, or lonely.
What I offer:
Workshops
I offer participants an experience of connection, education, and ritual. This process often leads to new insights, perceptions, and energy for continued intellectual, spiritual, and relational growth.
Groups
I facilitate a process that fosters sharing, learning, intimacy, and trust. The group process can serve to enhance one's self understanding through providing an experience of relatedness and support.
Dream Work
In private sessions, I work with individuals to create an awareness of the symbolic nature of their nighttime dramas. Personal, collective, and archetypal associations are explored. Neglected or seemingly insignificant memories, events, or feelings are often evoked, which can allow for conscious integration. Often this creates a new orientation to a previous story, or can offer insight into the movement of the psyche. New, undiscovered aspects of personality can be identified and integrated, allowing for significant growth.
Individual Therapy
In my psychotherapy practice, individuals can express issues which are present for them. These may be feelings of sadness, fear, anxiousness, or confusion. Feelings and emotions are a natural part of our human design and can offer much insight and guidance when nurtured through respect, understanding, and acceptance. Together we uncover unconscious patterns or behaviors that hinder growth and renewal. In this process, a new energy can unfold, leading to transformative change.
Being human is exceptionally challenging. Working towards greater self understanding and self compassion can offer a deeper, richer, and more soulful experience of one's unique life.
About me…
During the past 20 years, I have been actively involved in Jungian-oriented education and groups exploring the personal and collective unconscious through dream work, mythology, archetypal studies, and analysis. I hold degrees in English and Anthropology as well as a Master's in Counseling with a focus on depth psychology from Pacifica Graduate Institute. I am a licensed mental health care provider (LMHC) in the state of WA.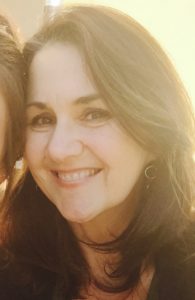 In addition to my academic and professional background, my experience in the roles of daughter, step-daughter, granddaughter, wife, mother, and now single parent to adult children has offered me a rich and meaningful participation in joyful and difficult life transitions.
I welcome you to contact me at 360-909-9637 or theresebrooks@frontier.com to discuss options for working together.